Single Pack Aluminium Paint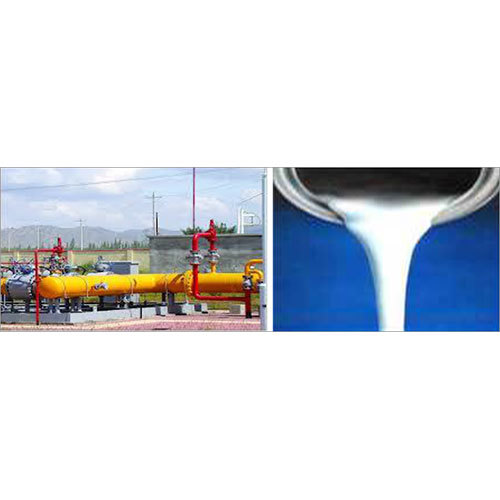 Single Pack Aluminium Paint
Product Description
Single Pack Aluminium Paint is a high quality solvent based chemical which consist of melted aluminium flakes to give make a glossy, shiny and viscous liquid type chemical with a metallic touch. It is widely used for the industrial and commercial application to provide a protective coat over the machines and various other objects like metal benches, street light poles and many more. Single Pack Aluminium Paint is a long lasting solution with excellent heat resistant properties. This viscous solvent can also be used on metal, woods and mechanical parts like car wheels, gates, railings, pipework etc.
Single pack, air drying chlorinated rubber based single pack aluminum paint.
Features of Single Pack Aluminium Paint
Designed to provide good resistance to mild inorganic acids, alkalies and aqueous salt solutions.
Suitable for indoor and outdoor application
Good resistance to saline and chemical atmospheres
Can be applied at low temperatures down to -10C
Mould resistant coating suitable for use in breweries, dairies, bakeries etc.
Technical Specification of Single Pack Aluminium Paint
Color

Metallic Aluminum.

Gloss

Glossy

Volume solids

25 to 30%

Recommended dft / coat

20 - 25 m

Spreading Capacity

10 to 12 m2/l @ 25 m DFT

Drying time at 30C

Surface dry : 15 minutes

Hard dry : 8 hours

Overcoating interval

After hard dry.

Shelf life

12 months minimum in cool & dryplace.

Flash Point

< 27C
Surface Preparation & Substrate Condition
Suitable for application on primers e.g. conventional, chlorinated rubber or epoxy primers etc. the surface should be dry and free from all contamination. the surface should be sufficiently roughened prior to painting in case of very old primed surface.

Mixing:
If settling is observed in the drum, loosen the settled material with the help of hand stirrer followed by power driven stirrer for quick homogenous mixing.
Application of Single Pack Aluminium Paint
Brush / Roller

Recommended thinner

WA Thinner No. 7

Volume of thinner

0 - 10 %

Air spray

Recommended thinner

WA Thinner No. 7.

Volume of thinner

5 - 20 %

Nozzle orifice

1.5 - 3.0 mm

Nozzle pressure

0.3 - 0.4 Mpas

Airless spray

Recommended thinner

WA Thinner No. 7.

Volume of thinner

5 - 15 %

Nozzle orifice

0.28 - 0.33 mm

Nozzle pressure

12 - 15 MPas
Trade Information
As Per Buyers Requirement & Order

All India