Premium Elastomeric Paint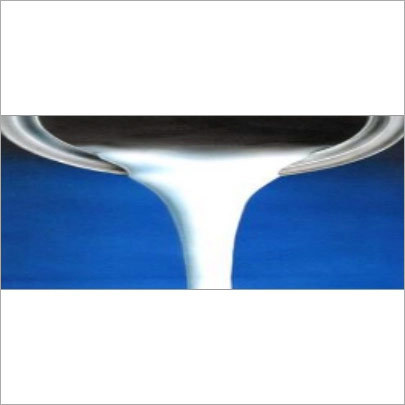 Premium Elastomeric Paint
Price And Quantity
Product Specifications
Fire Retardant Paint

Liquid
Product Description
TUFFSHINE SUPRANO-FE is a premium quality Acrylic finish for exterior and interior surface and is available in a variety of colours. TUFFSHINE SUPRANO-FE is an elegant wall finish, composed of acrylic elastomeric and highly flexible emulsions, exterior durable pigments, mineral aggregates, bactericides, strong film forming agents and various additives, It is suitable for both internal and external use. It is resistant to alkalis and adheres perfectly to the surface with strong UV resistance.
Uses :
Tuffshine Suprano-FE can be used for the decoration and protection of internal and external Mortar, Concrete, Plywood, P.O.P, Gypsum and various surfaces. It can withstand high humidity levels, even in salt laden coastal areas. The main use of this coating is that it can be coated on highly brittle surfaces, like on wall putty, raw concrete, where there is tendency for the parent substrate to develop hairline cracks over time. Tuffshine Suprano- FE can bridge hairline cracks of up to 2-2.5mm and make the parent surface look flawless.
Advantages:
Suitable for Exterior/Interior
Unique Flexibility and elasticity.
Strong UV resistance and non-Yellowing.
Excellent dart pick-up resistance.
Available in many attractive colours.
Water-resistant.
Breathes out trapped moisture.
Anti Fungus.
Water Repellant.
Consumption
Theoritically, for two coats of application normally 0.20 Ltr to 0.25 Ltr. of Tuffshine
Suprano-FE is enough to cover 1 Sq.mtr. on preliminary primed surface of plain Sand
Cement plastered.
Directions for use
Application
Procedure & Surface Preparation
Tuffshine Suprano-FE is to be diluted with 40% to 50% of water depending on type of application in a previously primed surface. Application should be carried out at a temperature over 5oC and two coats or more should be applied for best results. The product is rainproof after Four hours of its application and is completely hard dry after 24 hours at a temperature of 20oC. Second coat should be applied after the first coat is completely dried up. The equipments used should be immediately washed with water.
New, smooth, regular and non-absorbent plasters do not need any special preparation. The surface should be free from all foreign materials, Old, Flaking Particles etc.
Packing:
Tuffshine Suprano-FE is available only in 20 Ltrs. Containers.
Special Instructions:
Protect the product from excessive heat and cold.
Mix the product well before use.
Wash all equipment with water immediately after use.
To cover large surface areas it is advisable to divide the surface into panels in order to avoid irregular joints.
Avoid application in hot sun and strong winds.
Application has to be carried out a temperature, above 5oC.